Biography of a Western Red Cedar
We are putting on the finishing touches. Coming soon!
Cartesian Fjord
We are putting on the finishing touches. Coming soon!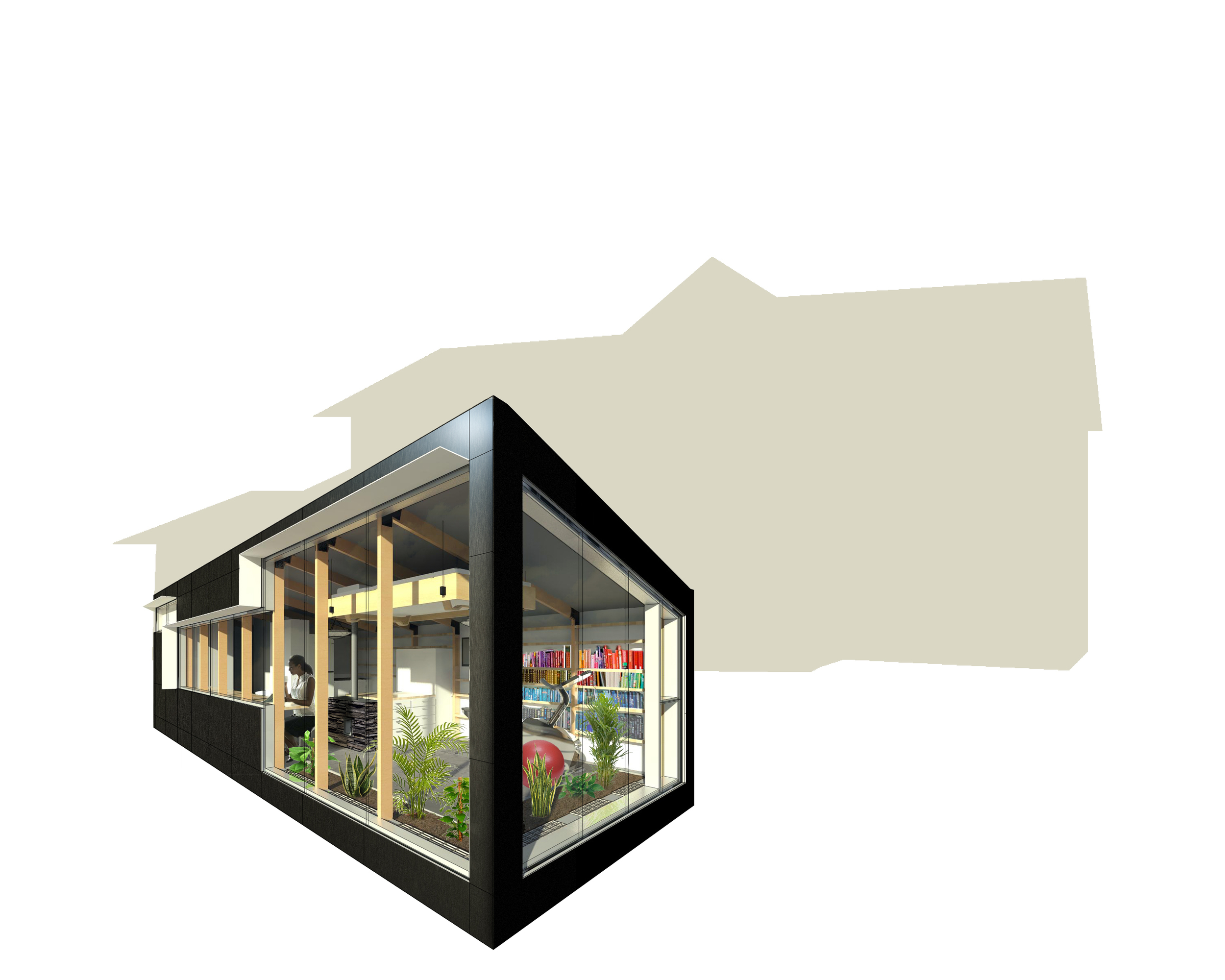 Infill House
Inspired by leftover space and rising urban density. Completed in partnership with Jeffrey Ianni.
Welcome to the Infill Era: a time where density is increasing and land is at a premium. The only un-built sites are leftover spaces or half empty properties - infill. These areas are an opportunity, despite the challenges of ageing infrastructure and size. The house of the future will be self-sufficient: a house off-the-grid may allow for infill where otherwise precluded by inadequate infrastructure. The house of the future will address global trends: mounting energy costs, economic uncertainties, population, and pollution.
The house of the future is not at least 2500 square feet, rather it will be sized to fit and for people to live within their means. The house of the future starts at roughly 300 square feet.
Infill House is more than a tiny home. It uses innovative technologies including NASA-inspired water purification and recovery, natural air cleansing, and clever use of renewable energy. Further, Infill House challenges the way we interact with our homes. As our lives become busier and more economically demanding, our dwellings should respond. Yet, our lifestyles are shockingly limited by the size and inefficiencies of current homes. Infill House has been specifically designed in anticipation of the future urban landscape.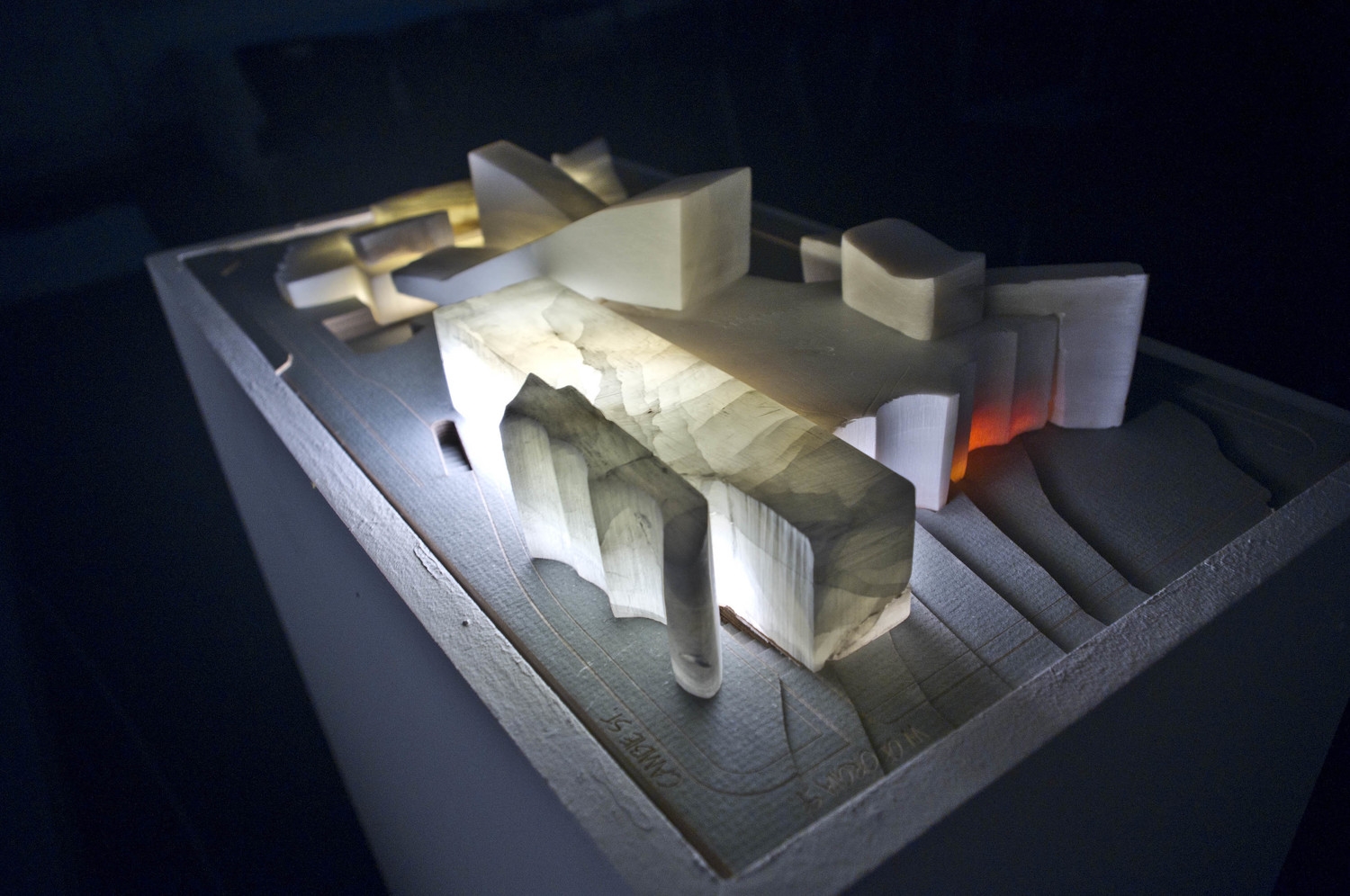 Vancouverism Revisited: the Vancouver Art Gallery inspired by Alvar Aalto
This project sought to distill the meaning and cultural value of "Vancouver" into a local institution through the design thesis of modernist architect Alvar Aalto.

Topophilia, Genus Loci, Place Attachment - these words define his designs. Aalto was a master at unpacking his native context of Finland and formally representing it through the nuance available in modern architecture. The result of Aalto's work is form which came to define Finlandian. If Aalto was capable of this feat in Finland, would it be possible to reverse engineer his methodology and recreate it in a new context? Could one, through Aalto, create architecture of Vancouverism?

A site was chosen to test this hypothesis. In a highly contested move, the Vancouver Art Gallery may be rebuilt on a new site. This reconstruction of a massive Vancouver institution was used as an opportunity to test the resonance of an Aalto-driven scheme.

Based on the logics of Aalto, the form-making began with a system of classical orders, which were edited around the landscape and in response to programmatic elements. This created a seductive flow of unique spaces, which in place read as Vancouver architecture. Materials were chosen to be tactile with a local history. Native andesite clad the base while the crown roofs were clad with copper, reminiscent of Vancouver's most significant heritage properties. The model was constructed of real hand-cut stone to reinforce the historic sensuousness that the physical construction would be capable of embodying.
Vancouverism Revisited
Vancouver has diverse cultural potential mired in homogenous urban form. John Patkau laments, "the city is being shaped almost entirely by private development in its most reductive (and profitable) form - condos. There really are very few other city building enterprises operational in Vancouver at the moment."
Vancity, City of Glass, Terminal City, Hollywood North, Lotus Land, No Fun City; there are multiple lenses through which the city of Vancouver can be read. If this is the case, why is the urbanity of Vancouver's downtown core doggedly uniform?
This question is exemplified by the heated controversy surrounding moving the Vancouver Art Gallery. The gallery currently serves to anchor the central public gathering space within the city - Robson Square. The institution will be displaced from its bustling central location and will have to share its new home with at least one tower. There is concern that Robson Square may not be as well supported by a different anchor tenant. Moreover, there is concern that the new site will not be complemented by the presence of a central public gathering space.
Considering that the move is all but certain, can this controversy have an alternative perspective? Can the new site provide hidden potential unavailable to the current one? Can the intractable hand of development be subverted in this new gallery and to what limits? Can a non-central site with low pedestrian traffic become a condenser of artistic and urban thought? Can this new form become a cultural icon even more potent than its predecessor?
These questions are examined in a design project for the new site at Larwill Park.
Splinter Gardens
Completed with Ian Robertson and F.P. Chan for the City Above the City competition in 2016.
"For the money needed to tear down 1 existing apartment and to build a new one, you can renovate and expand 3 to 4 existing apartments." Transformation de la Tour Bois-le-Prêtre
SPLINTER GARDENS FOR A SEISMIC CITY​
A splint limits movement to promote healing to an injured body part, or to prevent hyperextension injuries. Injuries to the built environment is a certainty to cities like Vancouver, which is close to several major fault lines and has a shallow epicentre, and will no doubt experience high amplitude and high ground acceleration shaking. For Earth Sciences professor John Clague, Vancouver's West End concrete residential towers built using pre-seismic construction code with thin exterior walls and columns are at particular risk. This design proposes to stabilise these old towers using an architectural scale wood splint.
WOOD SUPPORT AND IDENTITY
Why wood? Wood is inherently an excellent structural material for energy dissipation, and allows the splint to maintain its own integrity while absorbing energy from the concrete tower during an earthquake. The splint is connected to the existing tower with a series of sacrificial, light gauge tuned steel dampers, which reduces the structure's slenderness ratio besides being the mechanism that improves the existing building's seismic susceptibility.
In the Pacific Northwest, wood construction is common from detached houses and mid-rises, to the new wood towers at the University of British Columbia. Wood defines not only the region's architectural and socio-cultural identity, but also its economy with timber being a key industry. Also, as opposed to concrete which releases large amounts of carbon dioxide, wood construction can sequester carbon; thus it reinforces the region's environmental reputation.
BRACING SOCIAL GOALS
More than a seismic support, the splint also supports the West End Community Plan's social goal to create more family-sized units for families to live and work in the downtown/inner-city. The splint can expand a typical 3,500 sf West End tower floorplate to ~5,500 sf, allowing the addition of an extra bedroom to most units. The expanded floorplate also creates opportunities for "wintergardens" - enclosable balconies that capture the indoor-outdoor spatial experience as a nod to West Coast Modernist architecture. To further achieve vertical density targets, the splint can build upwards over the existing tower to create additional floors. A bridge connecting adjacent similarly "splinted" towers is also possible, and this presents a new above-grade public space typology for the neighbourhood.
The West End's other social goal is to activate the laneways by means of lane-oriented townhouses along the service lane. Our proposal activates the lane by an alternative method. The floor-area intended for these townhouses are 'transferred' back to the tower, freeing up the ground-plane along the lane for open spaces instead of built-up structures. Moreover, a splinted tower's first (and second) floor non-load bearing walls could be removed, creating a permeable at-grade public realm that extends from the front yard to the lane.
NEXT STEPS
The wood splint ties together the economic, socio-cultural, environmental and architectural dimensions by using a local resource to minimize a local environmental risk, while also addressing housing availability and public space issues. But, to achieve what is proposed above, rethinking and challenging conventional zoning, planning, engineering and architectural practices is necessary.​
Shape Vancouver
Completed in partnership with Pierson Browne, B.A. and Gina Haraszti, Intermedia MA Film Production MF. Background photograph by Alex Barrera.
Shape Vancouver would be an interactive installation designed to explore and evolve the existing urban and social condition. By inviting passers-by of all ages to playfully engage in the spontaneous creation of themed street art, the shapes – themselves representing the changing ideas which shape our urban environment – would illustrate our citizens' hopes and dreams.
Although it would only be physically present at Robson Square, Shape Vancouver would connect with Vancouverites through an aggressive social media campaign, to encourage discussion about the inscriptions on the shapes, new potential topics or prompts, and the potential impact of the results.
Akin to Gumhead meets Dancing Traffic Light, Shape Vancouver aspires to become a poignant example of Vancouver's optimistic and forward-thinking urbanism. By allowing Vancouverites to share, explore, express themselves, and get inspired by both fellow citizens and the city itself, the installation would act as a catalyst for further discussion, expression, and civic engagement.
Bligh Font
James digitized his handwriting to create this font. James sought to imbue modern standardized typeface with the personality and meaning of hand-crafts.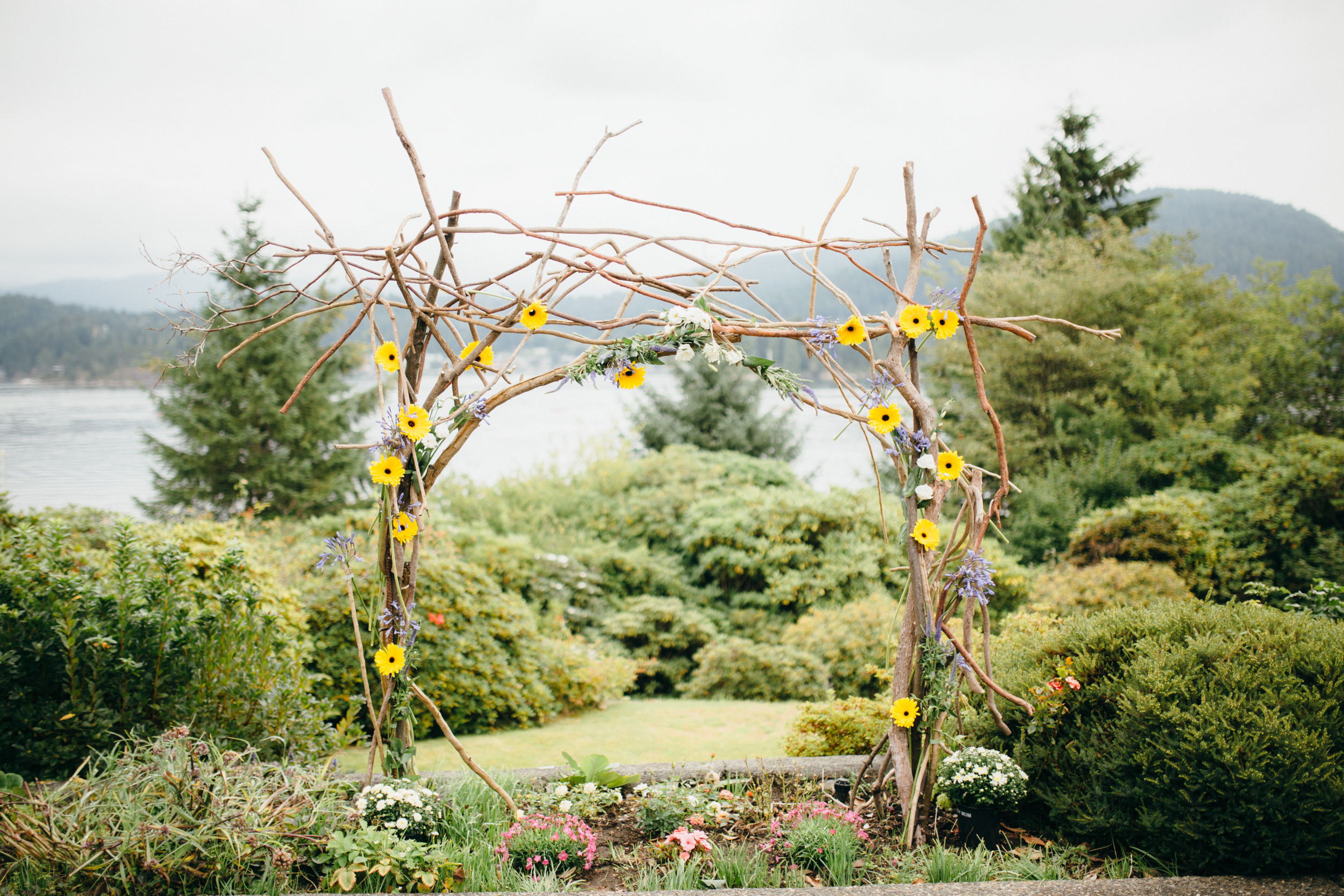 Arbor
Photo credit Brent Calis Photography.
For his sister's wedding, James constructed an arbor out of rhododendron branches grown by their grandfather. The structure has no fasteners, and holds itself in place by its own weight.
The structure stood for over one year before it was dismantled.
Engagement Ring
Completed in partnership with Minichiello Jewellers.
James' happiest client remains his wife and part-time critic, Errin.
Architecture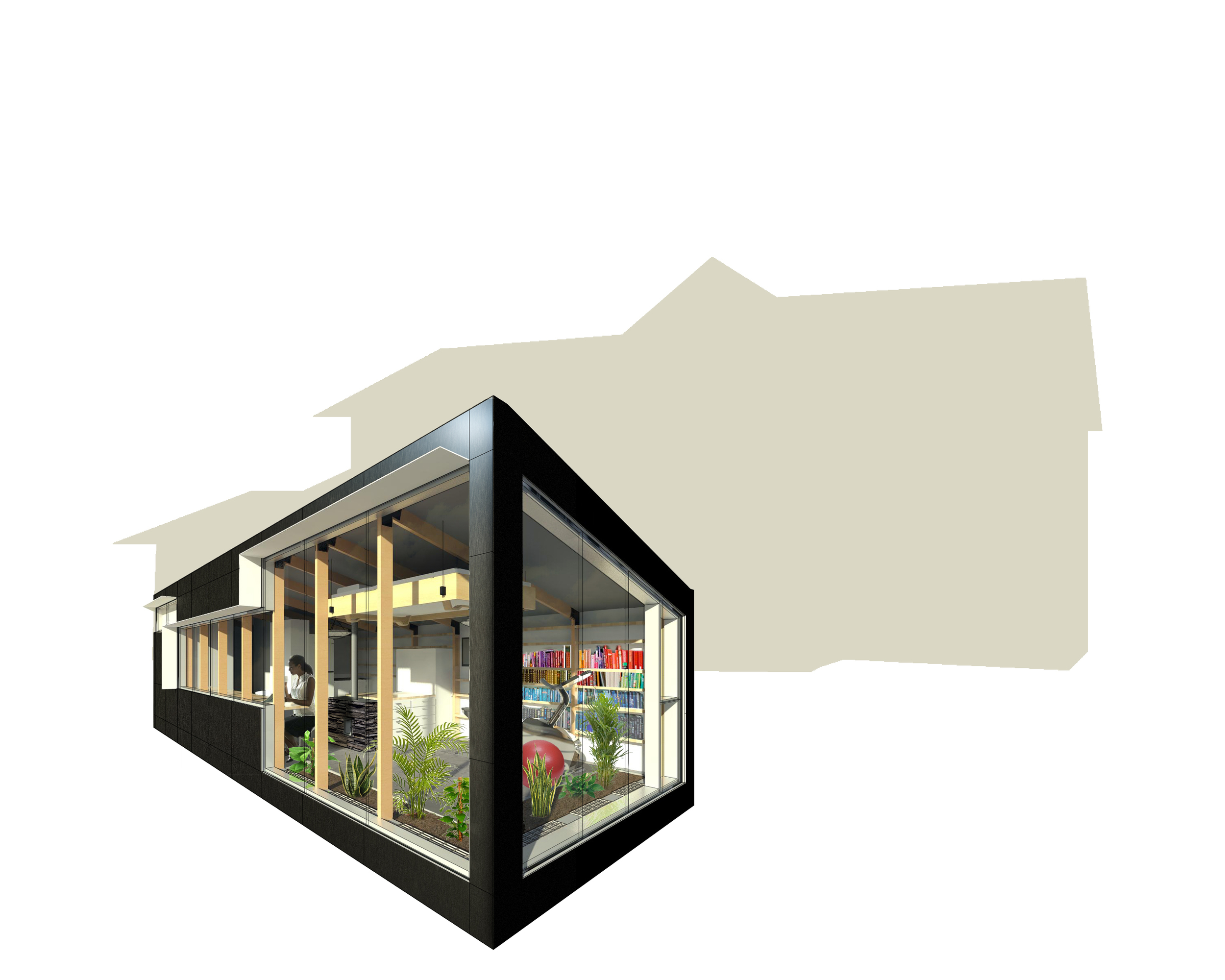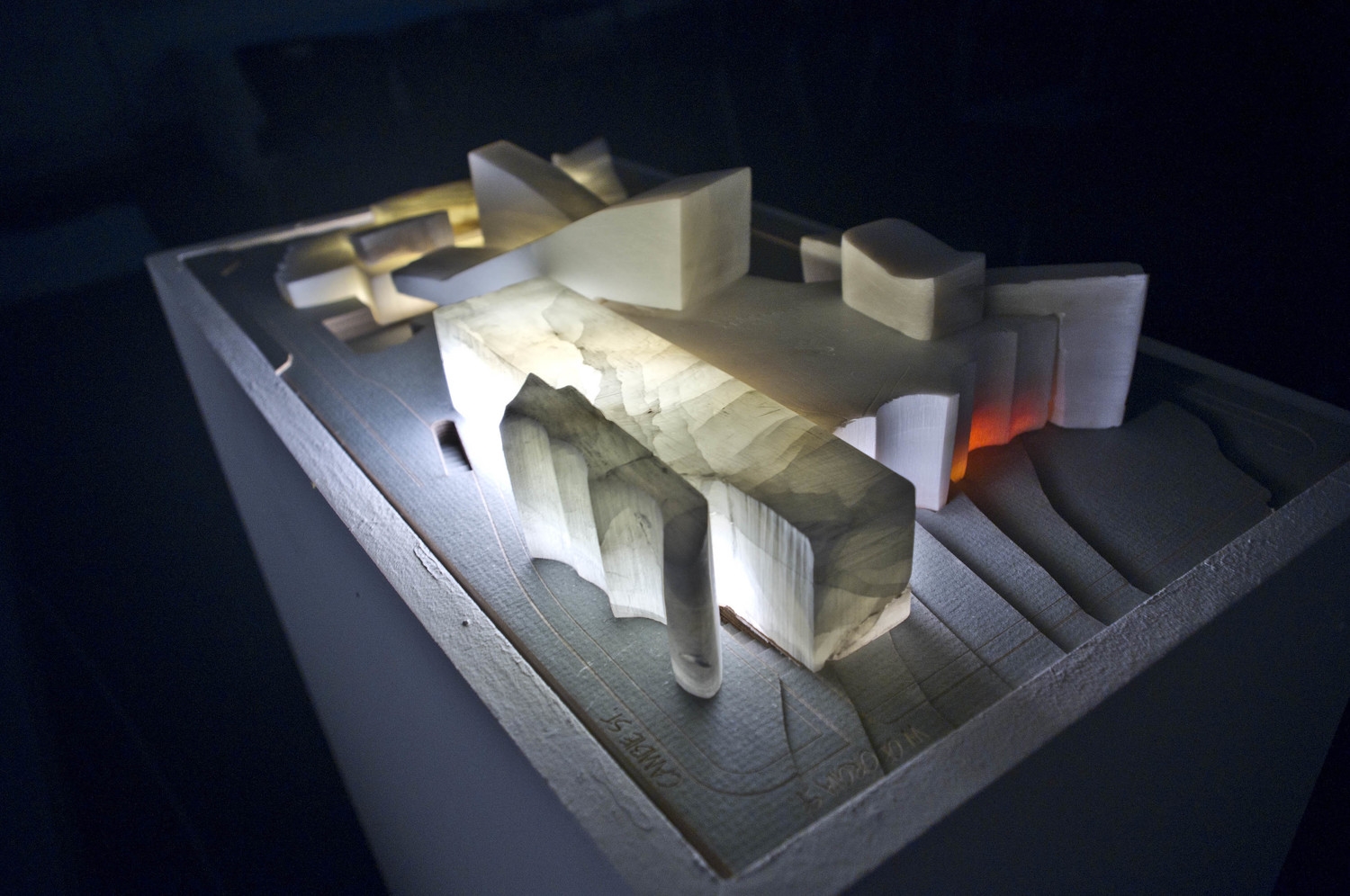 Urbanism
Design